Clogged Toilet?
Do you have a pesky clog that just won't budge? Well look no further – let's go over how to correctly plunge your toilet and fix your problem without a plumber visit!
There are a couple steps that are essential in effectively unclogging a toilet. First, you'll want to make sure you're using the correct plunger. A common mistake is using a sink plunger (you know - that flat, red plunger with a wooden handle) rather than a toilet plunger. Next, we want to make sure you're inserting the plunger and plunging at the right angle. Finally, we want to make sure you're using the most effective movements to clear the clog. Check out the video below for step-by-step instructions – happy plunging!
Not what you're looking for?
Click find part to find the correct plunger or replacement part for your toilet.
Have another toilet problem? Choose from the other common troubleshooting topics.
Step
1
Check out the video to learn how to fix your clogged toilet.
Step
2
Video didn't help? Check out the step-by-step instructions below.
Step
3
You can always give our Technical Support team a call too...We are here and happy to help! U.S.A: (262) 763-2434 & outside U.S.A.: (800) 528-3553. Available: Monday through Friday, 7:30 AM to 5:00 PM CST.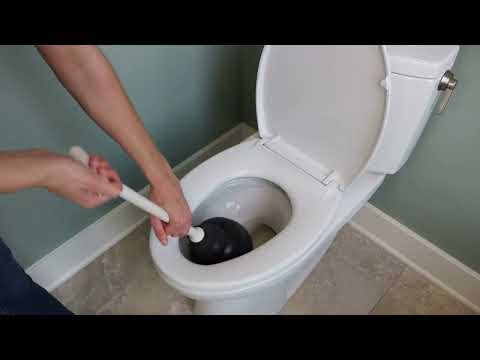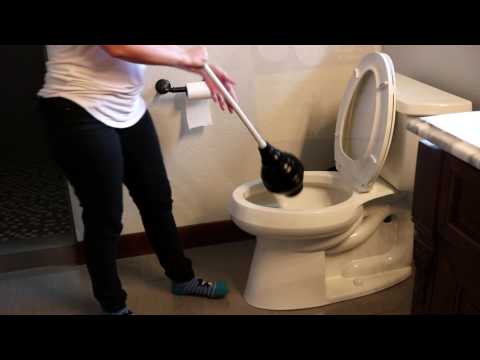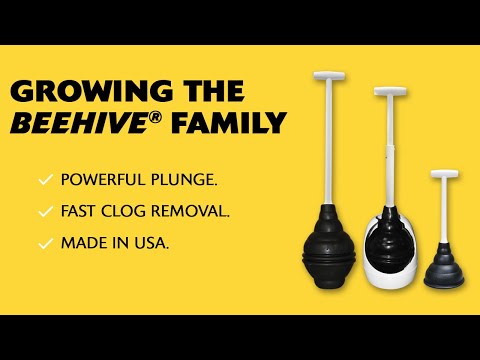 STEP 1: Identify the type of plunger you're using. If it has a wide, flat hole on the bottom – it's designed to unclog a sink.
STEP 2: If it has a smaller, more pliable opening (or a skirt) that allows it to create a seal around the toilet outlet hole – it's a toilet plunger.
STEP 3: Inset your plunger into the toilet at a 45-degree angle, allowing water to enter the plunger head – this will prevent splashing and prevent water from overflowing when the toilet bowl is full.
STEP 4: Tilt the plunger upright. This will allow the plunger to seal to the outlet hole.
STEP 5: Begin push-pull movements to unclog the trap way. Remember, the power is in the pull movement. Continue pulsing without breaking the seal of the plunger to the toilet bowl hole.
STEP 6: Once unclogged, flush the toilet to make sure the clog has been cleared.
STEP 7: If not unclogged, repeat step 3 through step 6.