#1

Made in USA Toilet Repair Brand
Back to Products
QuietFILL® Platinum Toilet Fill Valve & Large 3" Toilet Flapper Kit
Part Number:

830MP
Specifications
Fill valve fits 99% of toilets
Fill valve adjusts from 8-1/2" to 14"
Universal to fit most brands
Kit includes: fill valve, flapper and hardware
Flapper made of chlorine resistant rubber
Made in USA
5 year warranty
Alternate part number: 830MP | 830MCM | 830MPK | 830MH | 830MBM | 830MR | 830MFR | 830MFL
Instructions
Product Description
Complete with a high performance fill valve designed to fit 99% of toilets and an adjustable, longest lasting 3" flapper, the Korky QuietFILL Platinum Fill Valve and 3 inch Flapper Kit is designed to fix the two most commonly replaced parts in a toilet. Easy to install, the fill valve is designed to fix no/slow refilling, running, and noisy toilets. Quieter than other fill valves, the QuietFILL Platinum Valve is ideal for toilets since 1994 (1.6 GPF or less). The refill adjuster delivers the right amount of water to the bowl to maintain original performance. This toilet fill valve is easy to install and adjust; no tools are required. The innovative twist-lock adjustment makes installation easy. Designed to fit more toilets, the fill valve adjusts from 8-1/2 inch to 14 inch. The universal flapper is designed to replace the majority of 3" flappers. The kit is designed to fit Kohler, TOTO, American Standard and all other brands. The 830MP toilet parts include: (1) 528MP Toilet Fill Valve, (1) 3060 Toilet Flapper, (1) Refill tube & metal refill tube clip, (1) Installation hardware (1) Refill Adjuster, and (1) Instructions.
Quick Overview:
Kit fixes: running, noisy, no/slow refill and no/weak flush toilets
The high performance Toilet Fill Valve fits 99% of toilets
Kit includes: A universal Toilet Flapper that adjusts to fit newer 3 inch toilets since year 2000
Toilet Flapper adjusts to fit all 3 Inch flush valves found in newer, HET toilets
Exclusive longest lasting red rubber in Toilet Flapper resists chlorine
Easy to install and adjust
Made in the USA
5 Year Warranty
Includes: (1) 528MP Toilet Fill Valve, (1) 3060 Toilet Flapper, (1) Refill tube & metal refill tube clip, (1) Installation hardware (1) Refill Adjuster, and (1) Instructions
Certifications for Fill Valve Model 528: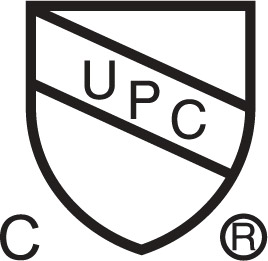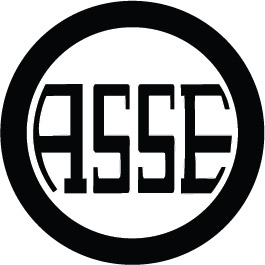 ---
Flapper Troubleshooting Tips:
I need to hold down the handle to get a complete flush or my toilet flapper is closing too quickly. We need to adjust the flapper to stay open a bit longer. We recommend turning the white band to the higher numbers located on the underside of the flapper (closing off the holes and allowing the flapper to float longer). This will prevent you from having to hold down your toilet handle. Additionally, please make sure the flapper chain is going as straight up and down as possible from the flush lever and has minimal slack.
My toilet flapper is staying open too long or my toilet is double flushing. We need to adjust your toilet flapper to flush less water. This is accomplished by turning the dial on the flapper to open up larger holes - this will allow the flapper to closer quicker and avoid double flushes. There are several settings to get the perfect flush.
How to attach the flapper chain correctly: Attach the flapper chain with minimal slack and to the hole on the flush lever arm, most directly above the flapper (this helps to ensure the flapper is being lifted straight up and down and not side to side). If there is too much slack in the chain, this can cause a weak flush. If there is too much slack, this can create a slow leak beneath the flapper.